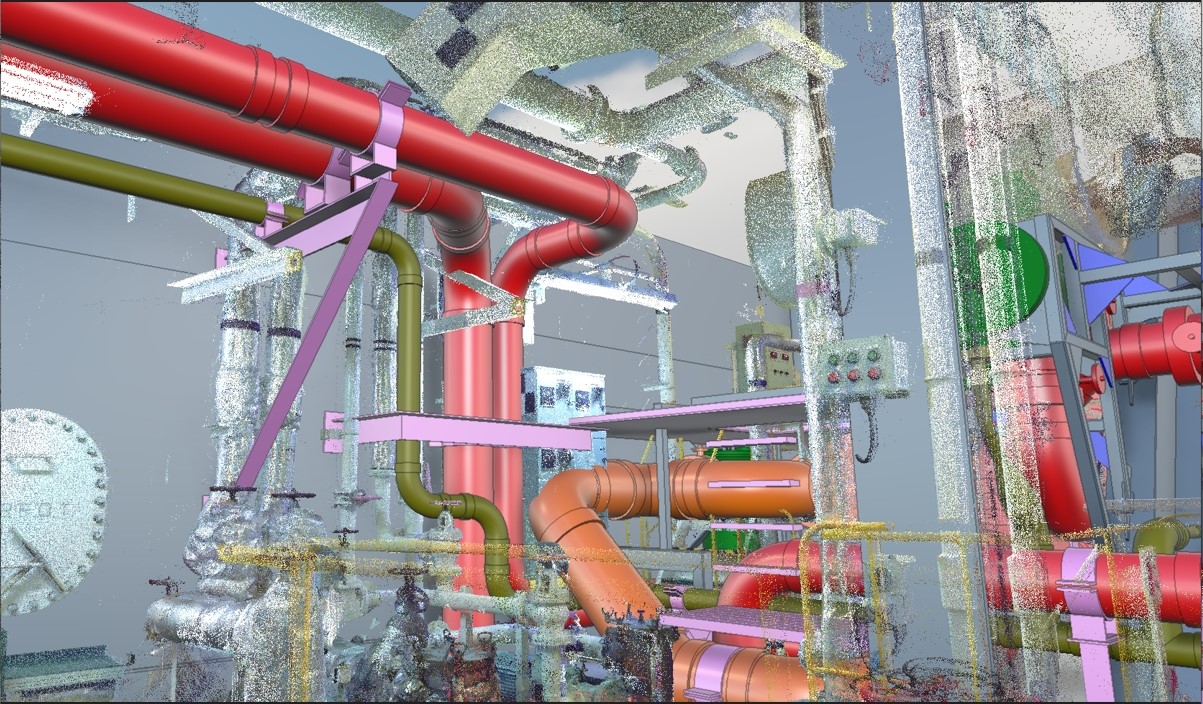 Retrofit of a 200m Bulk Carrier
Intercad Ship Design, in collaboration with Leadship, has successfully completed a large-scale retrofitting project for a 200-meter bulk carrier ship. The retrofitting process included designing and installing a scrubber system, also known as an exhaust gas cleaning system, to reduce the release of harmful pollutants into the environment. The project also involved installing a ballast water treatment system to remove or kill harmful organisms and pathogens from ballast water.
To ensure efficiency and accuracy in the retrofitting process, Intercad utilized 3D scanning technology. Obtaining a precise 3D model of the ship's technical spaces and construction proved invaluable to the retrofitting process. It helped reduce unknowns and assumptions about the existing construction, leading to improved design accuracy and practical benefits.
The use of 3D scanning technology led to a reduction in downtime associated with maintenance and repair work, allowing the ship to return to service more quickly and minimizing disruptions to operations. It also shortened the time needed for surveys to inspect ship components, improving safety by eliminating the need for personnel to enter confined spaces or work at height. Shortening the turnaround time of ship retrofits provided a clear economic benefit to our clients.
Overall, the successful completion of the retrofitting project has solidified the partnership between Intercad and Leadship. The collaboration demonstrates that innovative 3D scanning technology can help simplify and streamline complex retrofitting projects. Intercad looks forward to continuing to work with Leadship on future projects, creating value and benefits for all stakeholders involved.